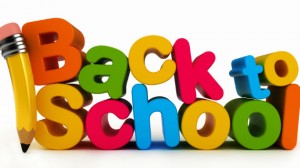 Create a homework space and schedule.
Find a place for your kids to do homework and set them up with all supplies needed.
Key tip: Make sure the area is QUIET.
Summer time tip: Have them read during summer break on their school year homework time, so when school starts they are already adjusted to their homework schedule.
Get a school calendar.
Make sure you receive the annual school calendar and class schedule so you can be actively involved in what they are doing on a daily basis. This will keep you organized and relieve last minute stress for breaks and school events. This also can help elevate stress and anxiety in your children and possible drops in communication to help keep everyone on task.
Talk about school.
Engaging in your child's day-to-day routine once they start school helps establish the parent-school connection. Ask engaging questions like, "What was your favorite part of the day and why?" Also, don't forget to ask about any downfalls of the day. Having open, good communication with your children is key to a healthy parent/child relationship.
Tip: Stay engaged in their teacher and friend relationships. This connection is key to how your children are really doing socially.
Establish a school sleep schedule.
Too little sleep can impact a child's memory, attention, and mood. Look below to find out how much sleep is recommended for your child's age and establish a regular bedtime hour and wake-up routine.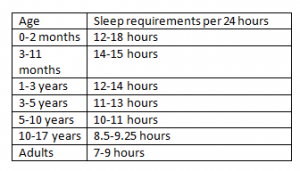 Encourage healthy eating.
Plan meals ahead of time so you can think about how to create more brain-healthy foods. For the child on the go, stock up on healthy snacks.
Of all the brain food snacks that will help improve memory and brain power, here are the top ones we recommend based on taste, cost, and ability to be eaten on-the-go: Blueberries, Nuts, Pumpkin Seeds, Avocado, Coconut, Kale chips and Spinach. Whole grains, fish, blueberries, tomatoes, broccoli, carrots, nuts, whole eggs, nuts and beets are other great brain power foods.

Tip: Rosemary
A recent study found that enhanced memory began with just the smell of rosemary. One of the main chemicals in rosemary oil, called 1,8-cineole has been linked to brain performance—in a recent study, higher levels of 1,8-cineole resulted in increased speed and accuracy on tests. Rosemary essential oil in a diffuser at breakfast is an easy way to help get your child's brain stimulated. DON'T apply Rosemary essential oil directly to your skin, it must be diluted with a carrier oil due to being a strong oil. Here are some other ways you can incorporate Rosemary essential oils into your child's routine; candles, roller balls, and baths are a few other great ways.
Try a New Recipe to enhance your family's memory
Roasted Rosemary Lemon Chicken Breasts
Three simple, flavorful ingredients; Fresh rosemary, lemon juice, and garlic. It is gluten-free, paleo-friendly, and low-carb too!
Ingredients:
1 tbsp extra (15ml) virgin olive oil
2 medium chicken breasts (330g)
1 tsp (1g) dried oregano leaves
1 tsp (2.1g) smoked paprika
1 tbsp (15ml) lemon juice
6 whole garlic cloves
5 slices of lemon
salt and ground black pepper
3 sprigs fresh rosemary, plus 4 more for garnishing
Directions:
In a bowl, season chicken breasts with olive oil, dried oregano, smoked paprika, lemon juice, garlic, slices of lemon, salt, pepper, and rosemary. Toss everything very well.
Cover the bowl with plastic wrap and marinate for at least 30 minutes. (Ideally, marinate the chicken for 2-3 hours if you can. Or you can marinate overnight without adding the lemon juice and the slices of lemon. Then 3 hours before cooking the chicken add the juice and the slices of lemon.)
Preheat oven to 425F.
Place the chicken pieces in a baking sheet.
Roast for 15 minutes.
Flip pieces and bake a remaining 10-15 minutes or until the chicken gets to the internal temperature of 165F.
Garnish with sprigs fresh rosemary and slices of lemon.
This chicken breast recipe is delicious served with cauliflower rice (or traditional rice recipe), mashed cauliflower (or traditional mashed potatoes) and or with salad too.