Meet Dr. Pamela Grant
Making a Life Change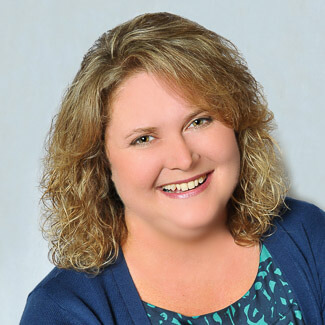 Dr. Grant didn't originally plan to be a chiropractor, but an attorney instead. After completing undergraduate studies in prelaw, she was set on attending law school. Meanwhile, she moved to Davenport, Iowa with her husband, who was attending Palmer College of Chiropractic. "He came home brimming with excitement about his study groups, classes and what he was learning about the body." This unwavering enthusiasm prompted Dr. Grant to leave a potential law career behind and enroll in Chiropractic College.
Learning About the Role of the Nervous System
As a child, Dr. Grant had epilepsy. At the time she didn't realize that the condition was related to the nervous system. "Now as an adult, I can see how the body can operate in a dysfunctional manner. Had I been adjusted back then it could have made a difference in my life."
Chiropractic's enormous potential to help people get well made Dr. Grant realize that being in a courtroom arguing for 30 years as a career wasn't where her heart was. "I wanted to help people in a more positive way."
CHIROPRACTIC CARE »

Professional Associations
In addition to holding a Doctor of Chiropractic from Palmer, Dr. Grant stays informed by participating in chiropractic and local organizations:
Living a Balanced Life
As a highly hands-on person, Dr. Grant loves going to work every day. This also carries over to hobbies, such as DIY-ing her home remodel and in her personal life. She and her husband love to travel and try new things (within certain limits – no skydiving!) and have gone scuba diving and earned their sailing certifications. She's a proud Hoosier, born and raised in Indiana!
"I know what the body needs to function at its best. It's not possible to be perfect, but I strive to be the best I can be."
To find out more, contact Grant Family Chiropractic in Noblesville today! We accept most insurances, and Dr. Grant is an in-network provider with many plans.

Chiropractor Noblesville | (317) 219-0354